ALL AWARD
CEREMONIES
ARE BORING.
NOT THIS ONE.
The Gala Evening
The culmination of the awards: Finalists, citizens and the media meet to celebrate.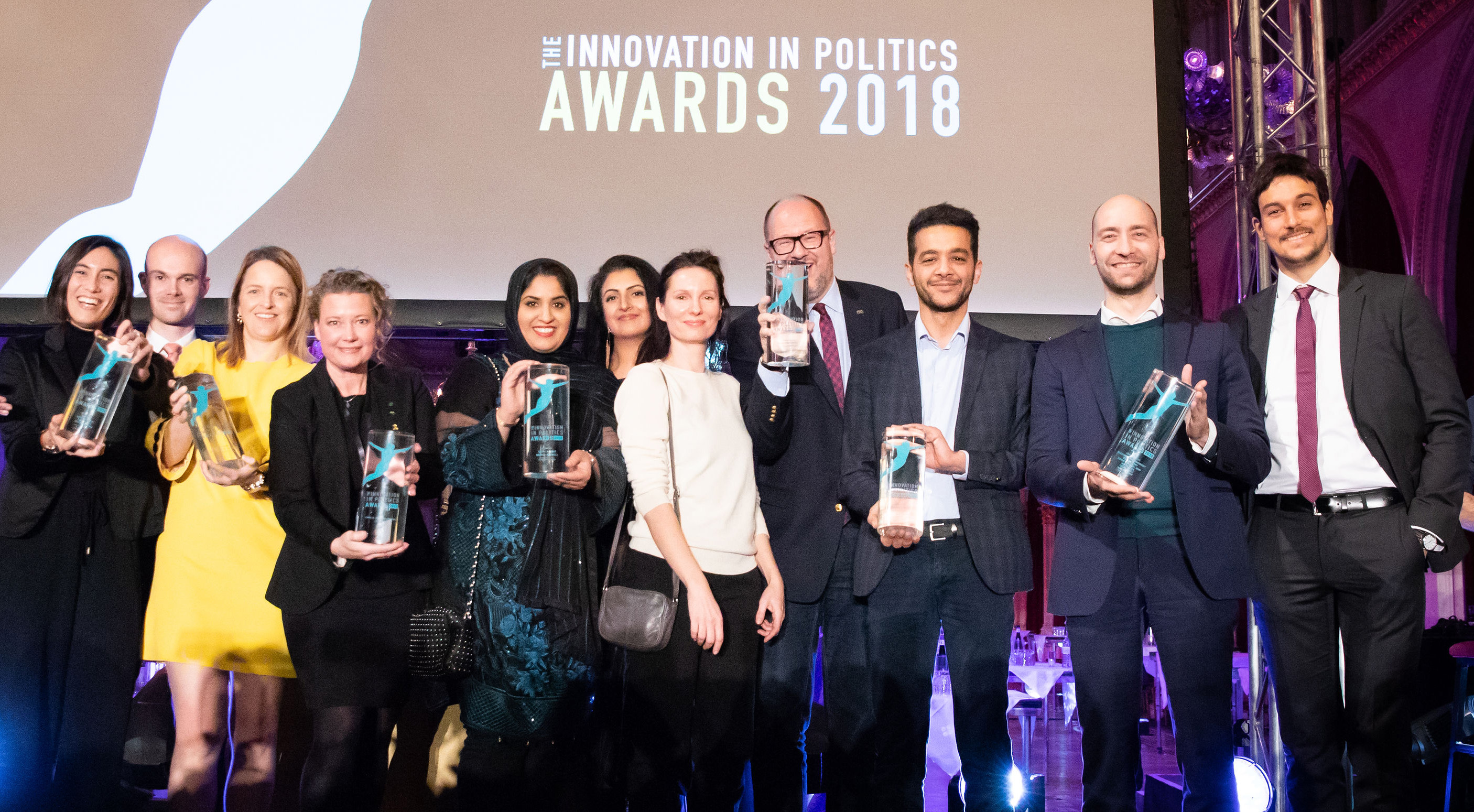 Every year the Awards finalists, their political peers, jurors, partners, journalists, special guests and members of the general public gather to celebrate the finalists and winners of the Awards.

The third Innovation in Politics Awards take place on 4 December 2019 in the political heart of Berlin – the Spreebogen. 500 guests from 20 European countries, from the world of politics, business, society, media, and the arts, celebrate the most groundbreaking political work in Europe. The winners are selected in 8 categories by a jury of 1,000 European citizens.